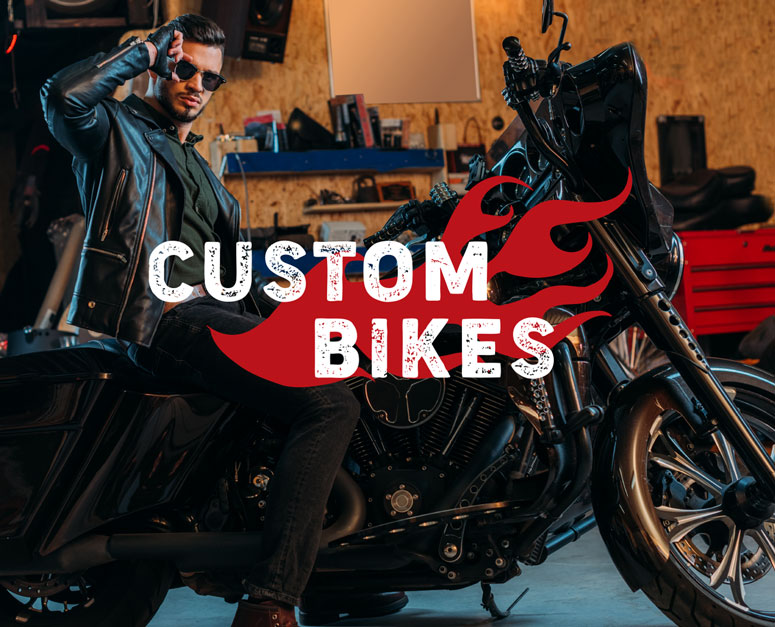 CUSTOM
BIKES BY

WILDSIDE
FOR DETAIL & PRICE
CONTACT US TODAY
If you are looking to customize your existing Motorcycle or would like to build your Custom Dream machine, contact us today for a free consultation. We do everything from bolting on a few chrome parts to building a completely new bike...
If you put your deposit down before November 30th for a custom build you will receive 15% off all parts for your build.
Let us know your Dream & we will make it happen! (Certified Harley Davidson mechanic on duty)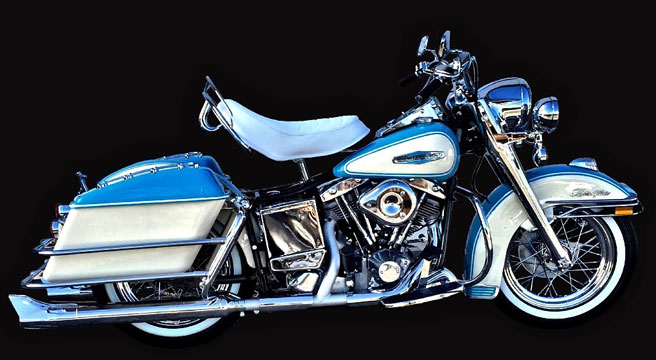 1971 FL HARLEY DAVIDSON
Bike was a complete restoration back to factory spec. Bike finished in top 2 of its class, at 2016 Motorcycle Super show in Toronto. We can offer a number of services at our facility, from making you the most radical custom or restoring a barn find.

THE BLACK BEAST
124ci Wildsides custom performance engine line. All moving internal components W P C treated, for superior friction reduction and longevity. Dyno tested and proven with readings of 152 HP and 173 foot LBS of torque. We offer a 1 year or 25000 km engine warranty on all our high performance engines 107 ci, 117 ci, 124 ci.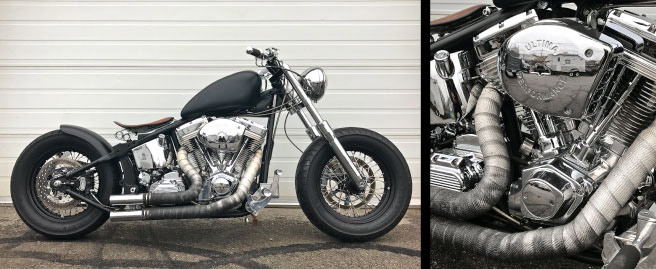 Stripped down softail with 120ci polished engine. Custom tank and rear fender with 6 speed tranny and 2" open primary. Just a stripped down hot rod in matt black to give the customer that old school hot rod look.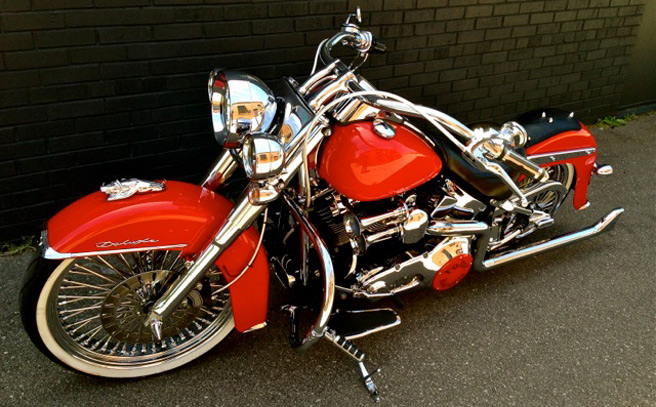 2005 Softail Delux "El Loco" by Wildside Motorcycles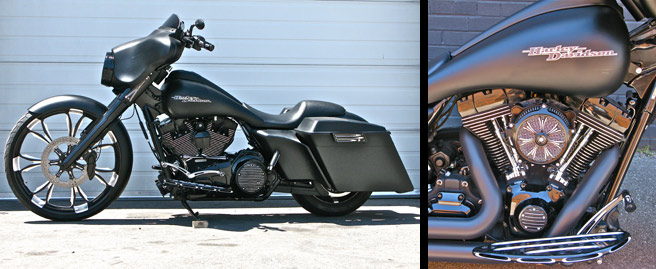 2012 STREET GLIDE
2012 Street Glide customized byWildside motorcycles 26 inc front wheel Paul Yaffe fenders and a 126 ci engine done buy Wildside Performance.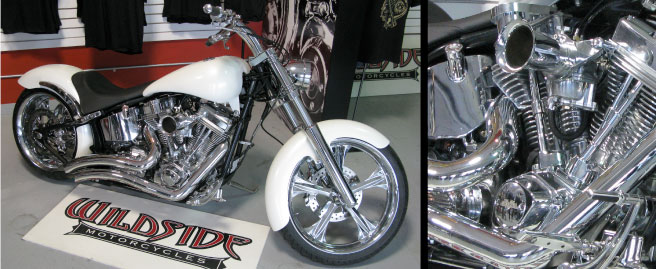 White Custom Bikes

Pizza Pizza Chopper

Derick's Classic FLH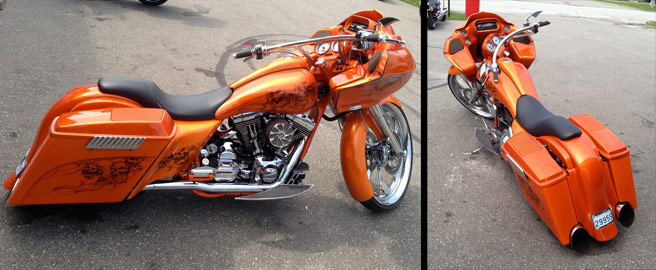 Mike's Road Glide