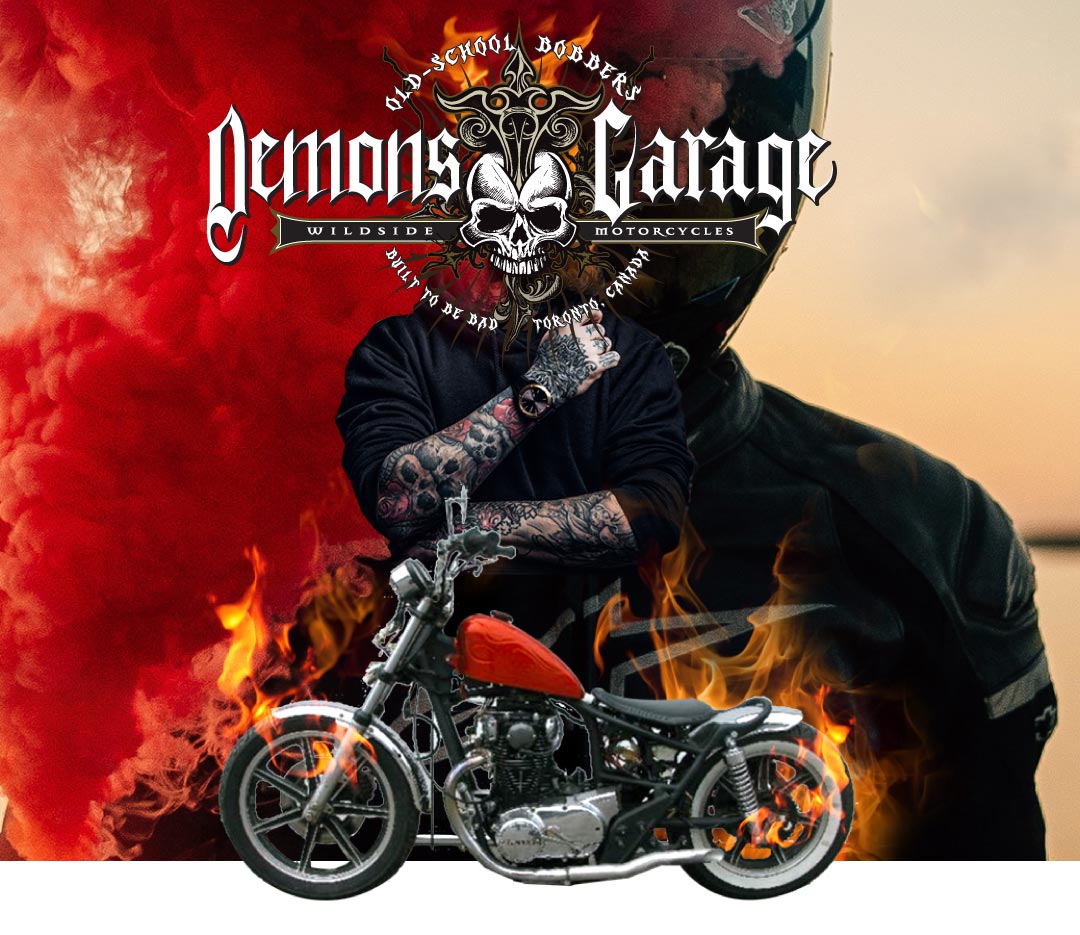 IT AIN'T JUST
ANY BOBBER
IT'S A

DEMONS
GARAGE

BOBBER.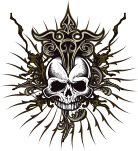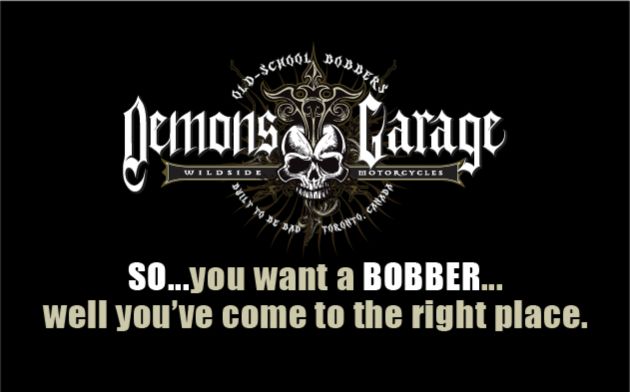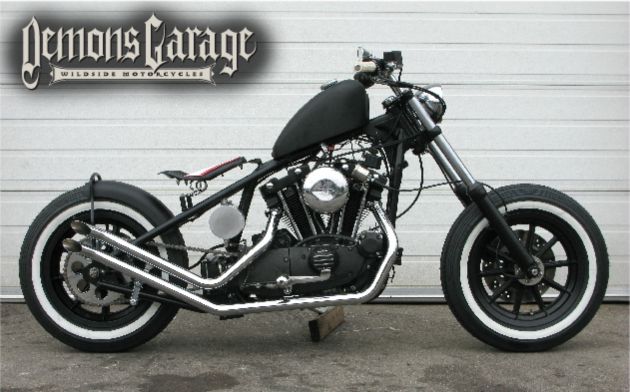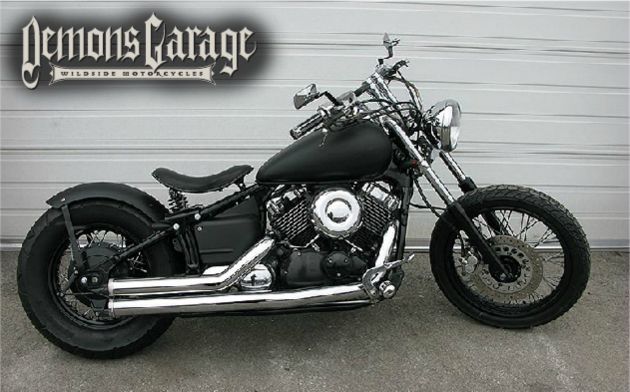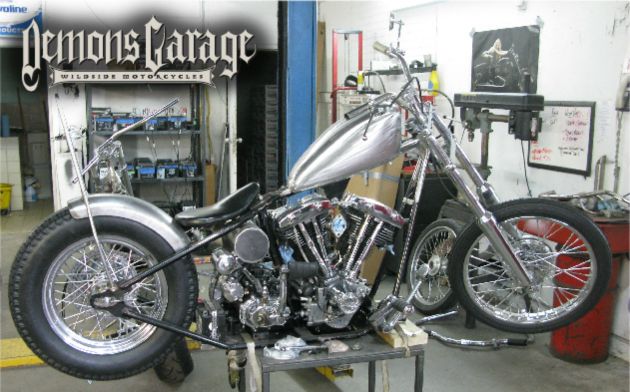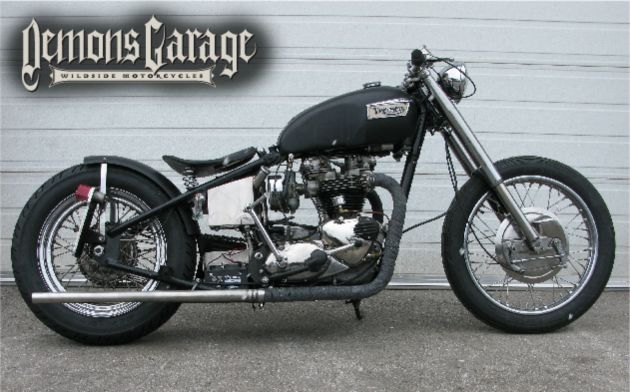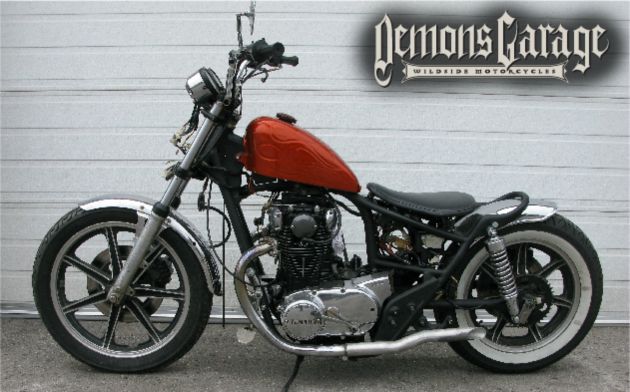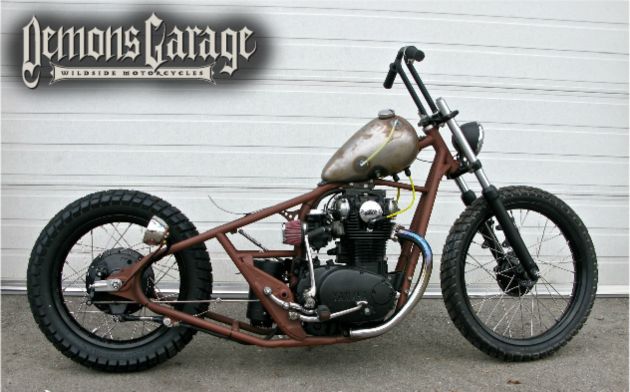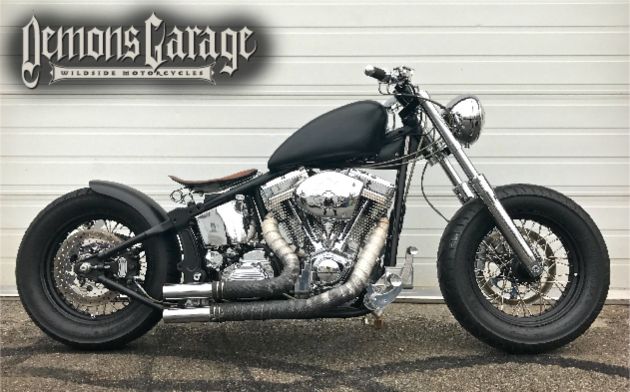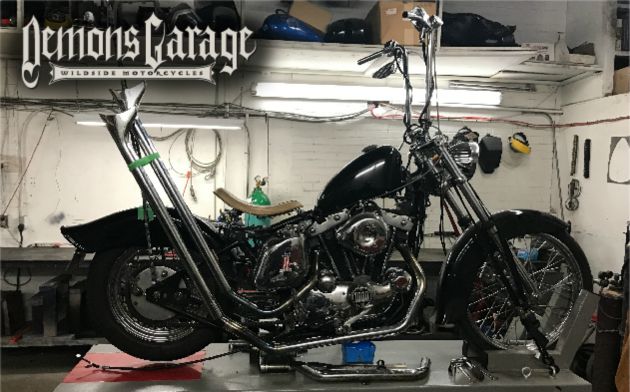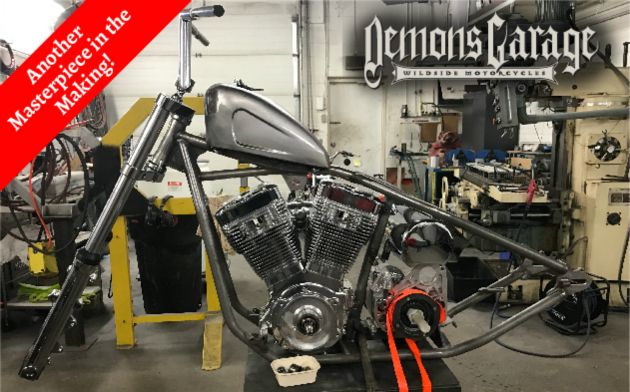 DEMONS GARAGE
You've seen them on the street. You've drooled over them at the bike show. Now you're thinking it's time to put your big boy pants on and get a bobber of your own.
At Wildside, we've just opened our awesome new Bobber division -- Demons Garage -- where we turn out the most badass line of bobber style bikes in Canada.
So bring in your Harley, Triumph, Honda or whatever. Whether it's made in America, Britain or Asia, we'll strip it down, crank it up, and turn it into one of the sickest, old-school cycles in the city.
We can bob your current stock bike from $4,500. Or go with a full build and we'll find your ideal ride and bob it out as wild as you want, at prices starting from $10,500.
Spring is here... head to WILDSIDE this weekend